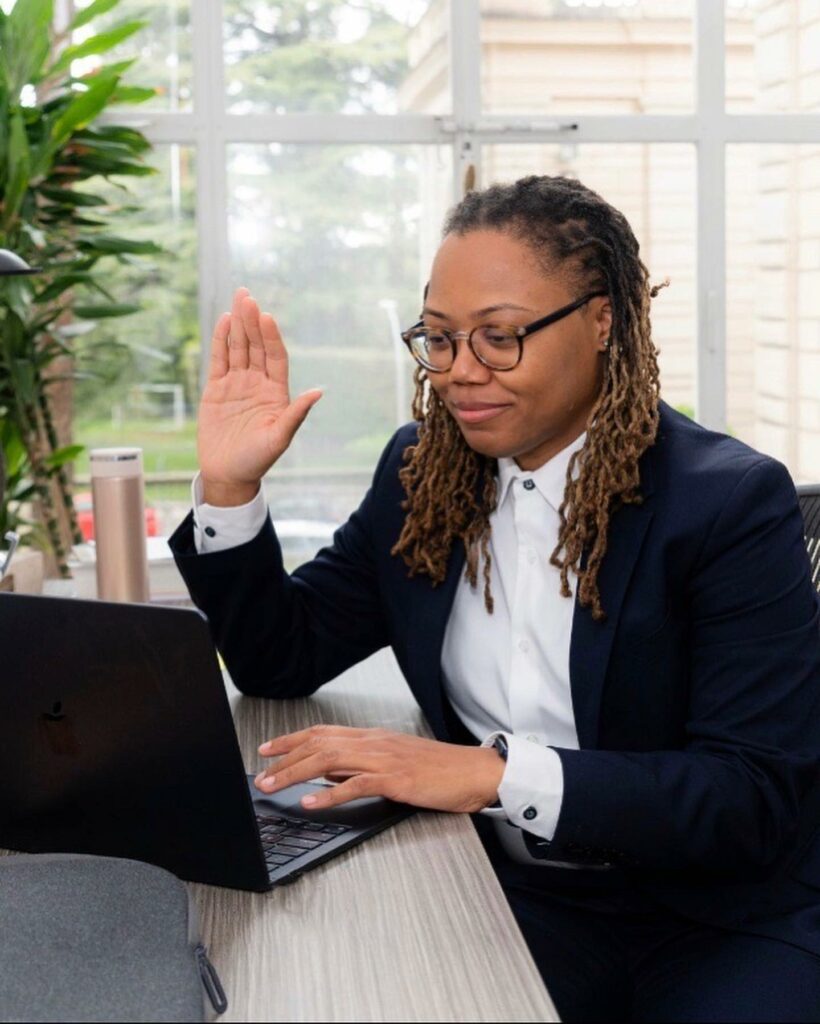 WASHINGTON, DC | 14 Apr 2023
Today, I was sworn in as a presidentially appointed member to the Advisory Council on Historic Preservation (ACHP). While I am extremely proud of what I have accomplished so far in the historic preservation field, this moment feels full circle for me.
In 2008, while I was interning in Philadelphia, the ACHP introduced me to the field of historic preservation and changed the trajectory of my career. I was working with the Pennsylvania Historical Museum Commission at the African American Museum in Philadelphia working to document African American communities across the state. This project was part of the Preserve America Grant, which was managed by the ACHP and National Park Service.[1] That experience ultimately crystallized what I wanted to do, how I wanted to do it and further illustrated the impact historic preservation can and does have to communities across the world.
I was afforded the opportunity to see the ACHP again in 2012 on a project at the Delaware Water Gap National Recreation Area while working in the Compliance Division at the National Park Service. During my visit to the park, I participated in my first Section 106[2] meeting and witnessed the ACHP's effective management of consulting parties that resulted in a multi-million-dollar agreement between the National Park Service and the Roseland Power Company.[3] This settlement provided funding for the HOPE Crew project in 2015 and 2016, in partnership with the Student Conservation Association (SCA), which marked the beginning of the SCA's preservation program.[4]
In the following years, I partnered with the ACHP and other organizations to establish the Preservation in Practice Program, an initiative born out of frustration with the lack of diverse preservation architects available to support the HOPE Crew[5]. I also had the pleasure of sitting with then-ACHP member Susan Glimcher at the National Trust for Historic Preservation's Annual Conference, which sparked the beginning of our collaboration on a program that would diversify the preservation architect field.
To say that the ACHP has played a critical role in shaping my career would be an understatement. The work this council does has provided me with the necessary insights and experiences that have informed the way I work and how I see the larger impact of the preservation ecosystem. I am truly humbled and honored to be a member of this council and look forward to the work we will do to leverage our nation's past to inform who want to be in the next 50 years.
_______________________________________
[1] http://npshistory.com/newsletters/heritage_matters/HM19.pdf
[2] https://www.achp.gov/digital-library-section-106-landing/section-106-applicant-toolkit
[3] https://www.lehighvalleylive.com/breaking-news/2014/05/susquehanna-roseland_power_lin_3.html.
[4] https://savingplaces.org/places/delaware-water-gap-national-recreation-area